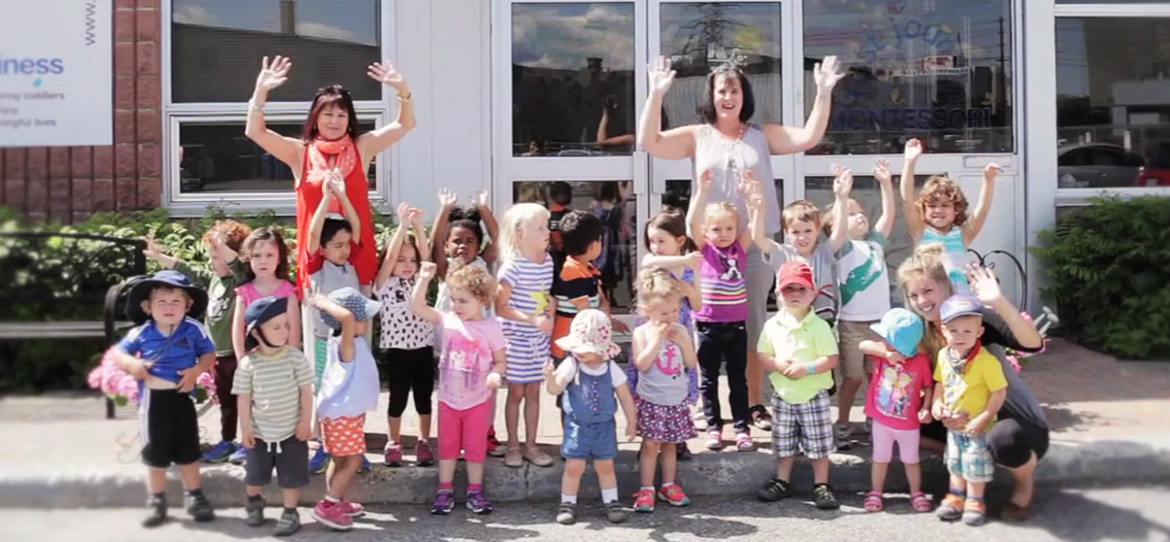 Nurturing their first steps
It is our responsibility to give our future generation the skills and tools needed to help them enjoy a rich and fulfilling life. Our role as Ottawa Montessori educators is to nurture the steps a child takes so they can confidently spread their wings and take flight on their life long journey. A Montessori based education is a foundation that enables children to deal with the everyday challenges of life and instills happiness and a strong spirit.
Maria Montessori's approach to learning is not just a philosophy, it is a way of life. The Montessori method is recognized by numerous institutions all around the world as being one of the most highly effective methods for teaching children. When you enter a Montessori classroom you are stepping into a carefully prepared environment that has been established to nurture and stimulate a child's personality.
At the First Journey Montessori School, we pride ourselves in preserving Maria Montessori's vision and passion for carefully guiding children through the most crucial developmental stage. We respect the individual uniqueness of each child and help them blossom at their own pace.
Toddlers need to learn in a nurturing environment where they can develop self-confidence, self-discipline and a sense of purpose. We believe that children should move forward on their journey only when they have developed to their full potential and are ready for the next step. The Montessori toddler learning experience puts the least amount of stress on the child as possible, so they can gradually transition to Casa (the next level of learning).
Our sole purpose at the First Journey Montessori School is to enrich the first steps of the child's journey, with a wonderful learning environment, so they can enjoy a rich, meaningful life.